Seychelles Holidays
Africa

The Seychelles are amongst the Indian Ocean's most beautiful island, and are replete with palm trees, white beaches and friendly locals. The colourful local cuisine is a rich mixture of Creole and Indian, put together with the finest local fruits and seafood.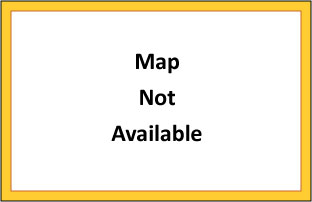 Map of Seychelles Africa
Travel Facts
Capital: Victoria
Language(s): French, English, Seychellois Creole
Area: 451 km2 (197th)
Population: 84,000 (195th)
Currency: Seychellois rupee (SCR)
Time Zone: SCT (UTC+4)
Drives on the: left
Airport: 11 km south-east of Victoria
January Temp : 26°C / Rain Days: 11
July Temp: 26°C / Rain Days: 11

What to Do in Seychelles Africa
As befits a nation made up of 115 islands, the sea and beaches are the main draw. You can sail around the islands in a yacht or catamaran, try diving, snorkelling or swimming, or go on a glass-bottom boat excursion.
The biggest island is Mahe, and the capital, Victoria, has excellent restaurants and nightclubs, a market, a botanic gardens and several worthwhile museums; you can also arrange excursions to other nearby islands. If you would like to explore the interior of the larger islands, you can either hike or hire a bicycle. Beau Vallon, also on Mahe, is the Seychelles' most popular beach.
Seychelles Holidays Guide
The relaxed and isolated Seychelles are one of nature's best honeymoon destinations – Prince William and Kate Middleton came here for theirs, so the islands are also somewhat exclusive. If you really want to get away from it all, book accommodation in a resort on it's own private island. The Seychelles are also perfect for anyone looking for a relaxed beach holiday.
The bulk of the resorts and population are based in the Inner Seychelles. There are still some remote and very swish resorts in the Inner Seychelles, however, and La Digue is quieter than Mahe, but still has excellent facilities and a particularly beautiful beach, L'Anse Source D'Argent. But the more remote outer islands are also well worth visiting.
Aldabra Atoll is the second biggest coral atoll on the planet, and here you can see sharks and giant tortoises. Backpackers should book accommodation in advance as immigration control insist you have somewhere to stay lined up before you enter the country.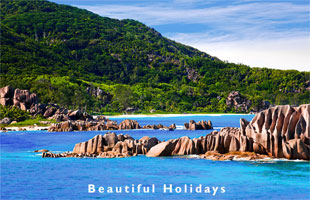 Coastal Scenery of Seychelles
Seychelles Highlights
Victoria
Mahe Island
Victoria Botanical Gardens
Beau Vallon
Vallee De Mai
Morne Seychellois
Aldabra Atoll
University of Seychelles
Praslin
Seychelles Bulbul

Seychelles Accommodation
If you're looking for a laid back, romantic destination, then there are few places better in the world than the Seychelles.