Croatia Holidays Guide
Europe

Croatia is one of the most beautiful countries in the Med, hands down. The currents in the Adriatic mean that the Croatian coastline is incredibly clean, with the sea warm and inviting. You'll have a hard time dragging yourself away – but you should definitely make time for sightseeing. Croatia has some lovely walled cities and some of the best Roman remains you'll find anywhere. The proximity to Italy also gives some coastal cities a stylish vibe that's unlike anywhere else in Eastern Europe, and the food is excellent too. Although the Balkan war damaged tourism across the former Yugoslavia, and you'll still notice the occasional scar, Croatia is now well established as a holiday destination – for yachting, for luxury and for laid back backpacking. The growing awareness of the problems faced by disabled veterans mean that most of the tourist sights are very accessible, too.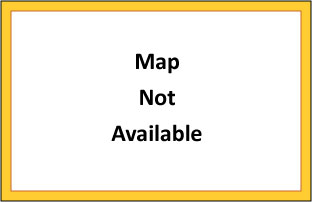 Map of Croatia Europe
Croatia
Croatia Holidays Planner
Dubrovnik is the biggest tourist destination – the Old Town is a beautiful walled city, and established as a hub for hundreds of years. You'll notice the paving stones are worn smooth by the passage of the feet of merchants, soldiers, aristocrats and tourists. Split is less spectacular than Dubrovnik, but arguably more fun. The city centre has organically grown in the remains of the Diocletian Palace, the residence of a former Roman emporer. Shops and bars are tucked into odd corners of what was obviously once a corridor or storeroom. Further up the coast, the province of Istria is reputed to have the best food in the country, and the Roman amphitheatre in Pula is one of the best-preserved in the world.
The chances are that you'll spend some time in one or more of the main cities before heading out to the Croatian islands, of which there are many. Korcula has a walled town that's just as pretty as Dubrovnik, but a lot smaller – it's a great destination for families. Hvar is Croatia's party island, where the smart set go clubbing. Mjlet is a beautiful paradise, which much of the island forming a national park – and there are many other islands to choose from. If you're going on a beach holiday, then don't expect uproarious nightlife, funfairs or tacky souvenirs – do expect lovely beaches and small family run pubs. Inland Croatia has some beautiful national parks, and the capital, Zadar, has plenty of Central European charm. If you're travelling on a budget, then there are numerous self-catering apartments located in coastal cities.
Croatia Travel Info
Croatia has several busy airports – it's sometimes worth checking all of them to see which have the best deals.