Our South Pacific Tourism Services
About Our Company
With over 25 years experience promoting South Pacific resorts and the destination as a whole we know how to get the right message across to your markets through engaging content. We'll get your resort viewed by the right people and with the right message to maximise your sales leads and increase direct bookings.
Beautiful Holidays offers highly competitive packages for managing your brand and content: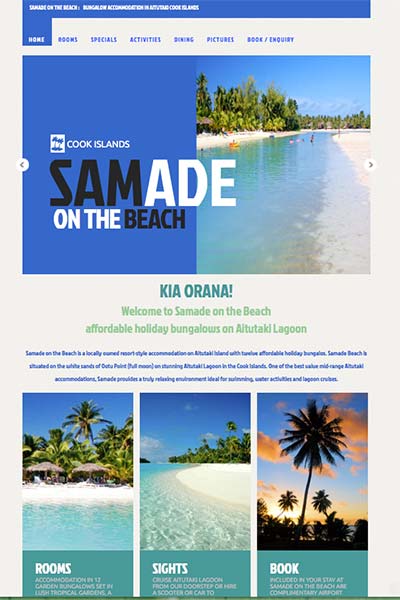 Reservations Australia
With 15 years operating an OTA (Beautiful Pacific) we know the South Pacific as well as anyone. We will create a unique Australian focused website representing your resort and manage all bookings every day of the year on your behalf.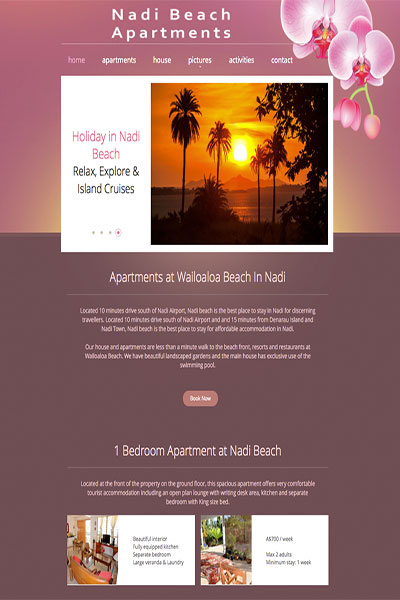 Website Design & Hosting
Whether you're after an entirely new look, or wanting to maximise your calls to action and improve your website navigation, we'll get you the best out of your online presence for brand awareness, sales leads and booking conversions.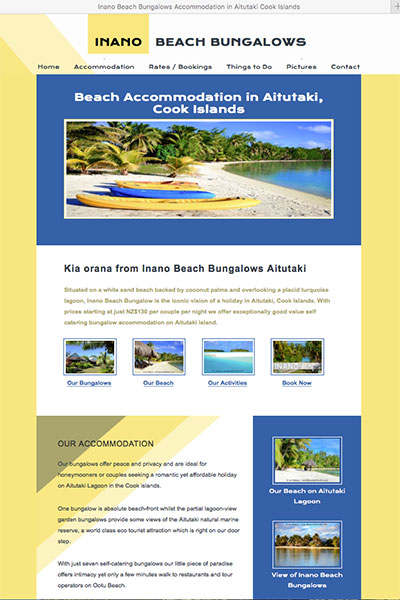 Content Management
Let us manage all your writing tasks and organise all your imagery to present a clear and consistent message. We will manage all website content, brochures and sales kits to ensure everything is produced with the same consistent look & feel for your brand image.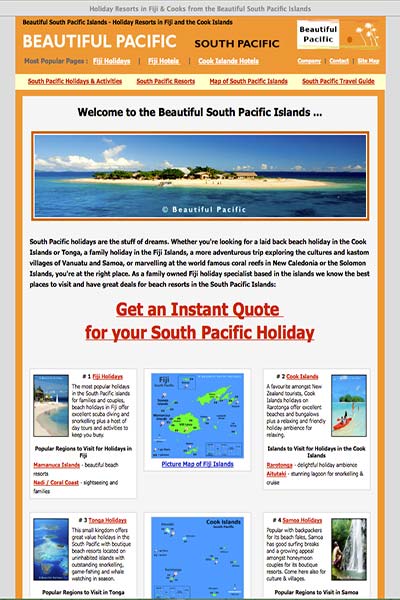 Increase Direct Bookings
Promote your resort in our award winning travel portal: Beautiful Pacific Holidays and Resorts. Get highly cost effective FIT leads from the influential and independent South Pacific resort and holiday planner plus brand exposure to help increase your direct sales.
Our Services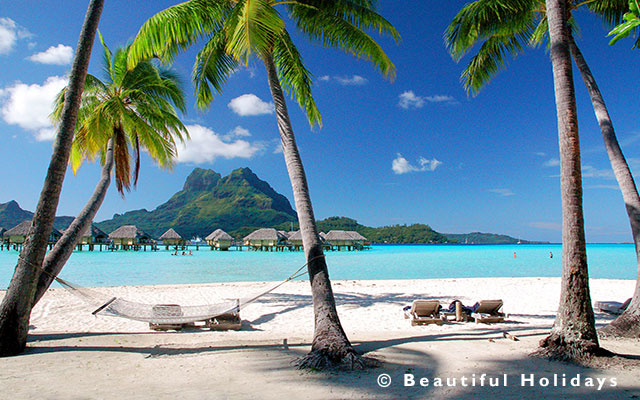 Content & Production
Our philosophy is to prepare meaningful content, to publish it with a punch and to distribute it wisely.
1. Brand management ... from copyright to brand identity
2. Writing compelling sales kits & newsletters
3. Website design including optimisation, navigation and calls-to-action
4. Social media updates, blogging and image sharing
5. Cost-effective photography and digital content management
6. Advertising packages for increased direct bookings
Why Us?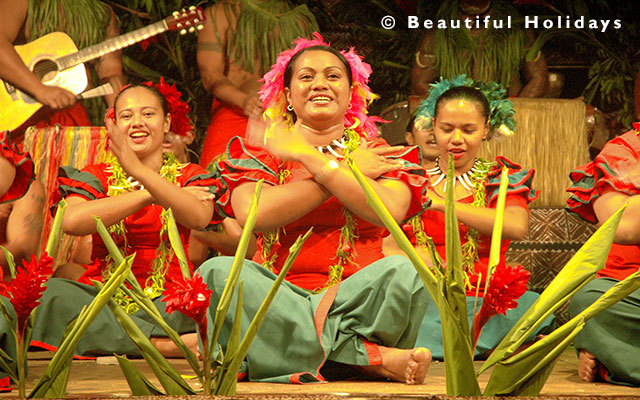 Ian Osborn
Your dealings will be with a highly experienced individual and not a corporate business. I personally manage the entire spectrum of content management for your brand. My focus will be to create a consistent and clear message across all your mediums, from punchy sales kits and newsletters to more detailed website content and client information sheets. My dedication to your cause will be like having your own personal publisher, advisor and representative all in one.
My Experience
With a 1st class degree in publishing, five years working as a professional photographer in Fiji, author of two travel guide books published by Rough Guides (Penguin) and having managed the travel portals of Pacific Travel Guides and Beautiful Pacific for the past 15 years, my experience in South Pacific tourism publishing is unrivalled. I have explored nine South Pacific countries; and inspected and photographed over 400 resorts ...